If a bagel and a pizza had a love child – this would be it. Sweet, savory, and with an unexpected twist from the everything spice – this is our favorite new flavor combination.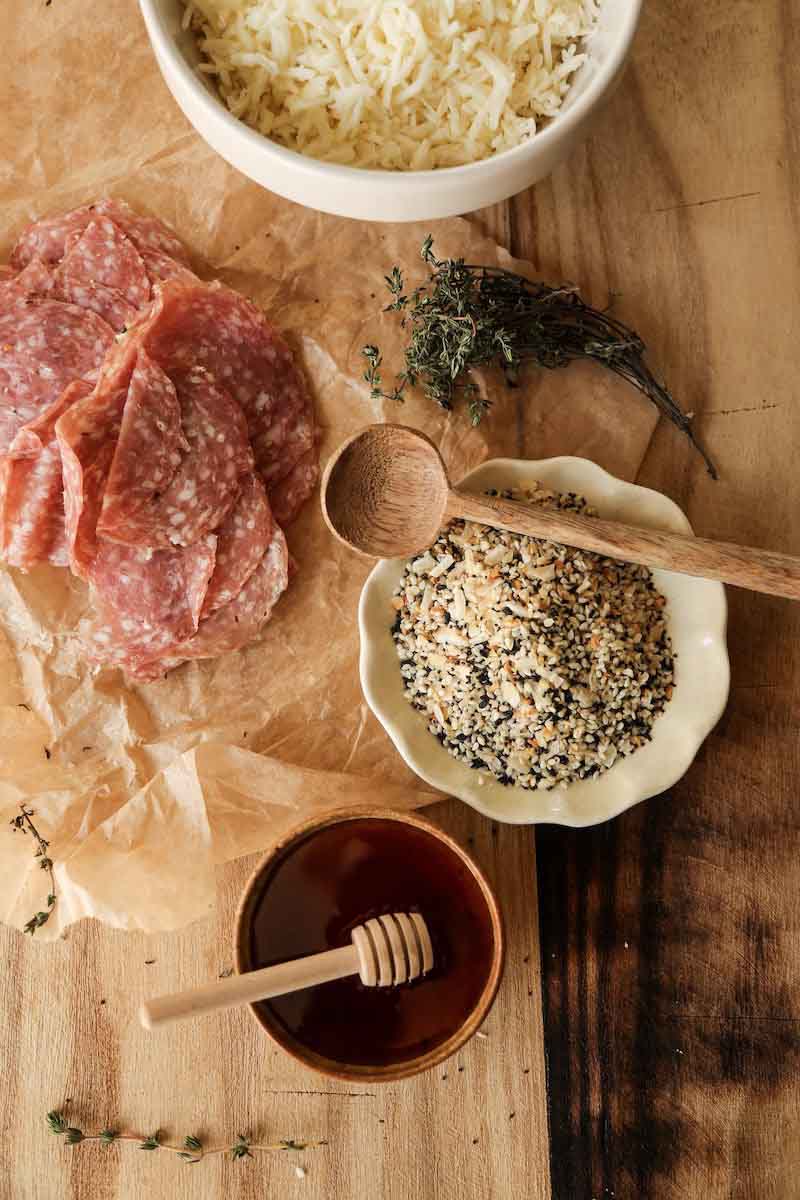 A bagel and a salami pizza met in a dive bar. They both had a couple of cocktails in them, and although from different parts of the world, they were instantly attracted to each other. One thing led to another, and nine months later, a beautiful, sweet little baby pizza saw the world for the first time.
It was a pizza like no other. With the sweetness of a drizzle of honey, saltiness of the freshest ricotta cheese, tangy earthiness from dry salami, and the level up from everything seasoning. Unique. Gorgeous. And so damn delicious.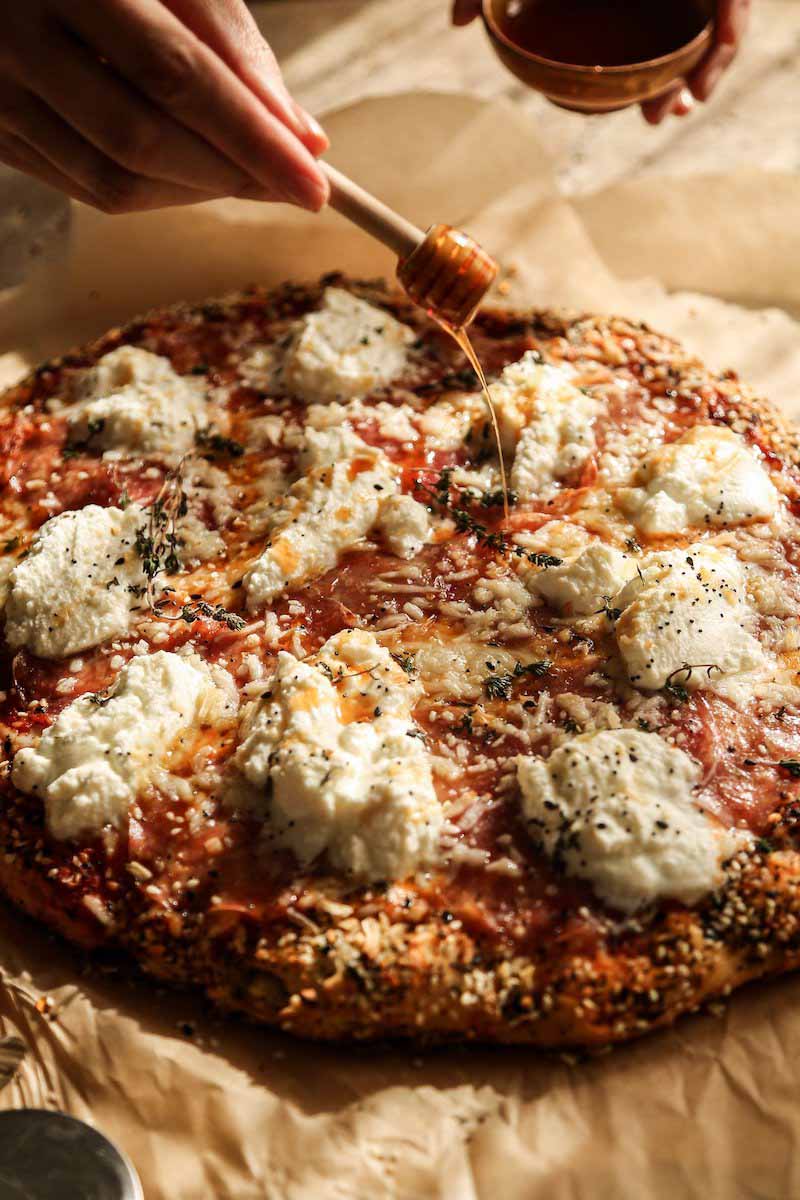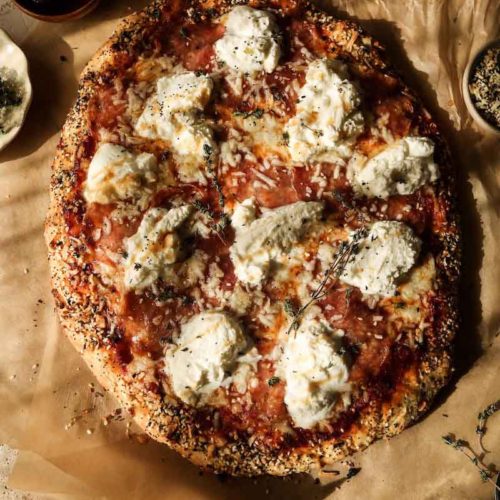 Honey, Salami, Ricotta and Everything Seasoning Pizza
If a bagel and a pizza had a gorgeous love child – this would be it.
1

batch of this pizza dough

(or excellent store bought pizza dough)

1 1/2

cups

marinara or other tomato based pizza sauce

1/3

cup

everything seasoning, and more for topping

1 1/2

cup

grated mozzarella cheese

1

cup

cup (8 ounces) ricotta cheese

10

slices

thinly sliced salami or pepperoni

1/4

cup

honey (use more or less depending on your taste preferences)

fresh thyme

salt and pepper to taste

olive oil
Mix the dough according to the instructions, and at the very end fold in the 1/3 cup of everything seasoning.

Roll/press dough out into the shape of your choice and place on a pizza peel, baking sheet or whatever you prefer to use.

Top with the sauce, mozzarella cheese and the salami. Brush the edges of the dough with olive oil.

Cook the pizza according your preferred method, instructions here. When it's about half way through cooking, use a spoon to add dollops of the ricotta evenly across the top of the pizza, then finish baking.

Remove from heat and drizzle with the honey. Sprinkle with additional everything seasoning, salt, pepper and some fresh thyme. Slice and serve.
For a spicier pizza, use hot honey in place of regular honey. You can also add on thinly sliced jalapeño, some hot pickled peppers or calabrian chilis, too, for a little extra kick.

This pizza is also really, really good with burrata in place of the ricotta. I use 1 container (2 balls) from Trader Joe's when I make it that way.